Workout: 30ish minute walk :(
Did you watch last night's game? Was it not "Derkilicious"? I do believe this new word can be classified as "ridonculous".
Look at me, getting all fancy-schmanzy and cultured on you guys ;)
I'm actually pulling for a game 7 so I'm going for the Heat in the next game! How 'bout you?
Last night after the game, (and after finishing watching this week's the Voice) I made myself go to bed around 10:30ish. I was feeling all proud because I'm trying to go to bed earlier so I can wake up for my AM workouts.
Note to self: don't take your nook with you to bed when you're in the middle of the following page turner that has to be digitally returned this week: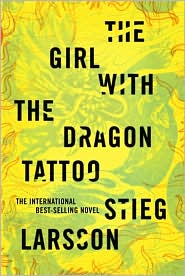 I ended up reading until 11:45 and knew I was going to sleep through my alarm - and I did :(
I made up for it by more walks and eating sensibly - booo! We all know I work out so I can fill up on all the yumminess that surrounds me :)
To help me through this, I actually took pics for my Foodie Friday post. I was playing with my new Vignette app on my phone and here are today's goods:
Lunch was home-made baba-ganoush, walnuts, greens + whole-wheat tortilla.
Kids - iced coffee + honey = no bueno! Just look at this unhappy face:
I ended it up giving it to RC - that's what I get for trying new things!
Dinner was an old, healthy favorite:
Sesame Chicken
and veggies over brown rice. We also had some peach sherbert (it was really good) and now I'm enjoyin' my bowl of oats :)
Recently we got into this pattern of going out to eat Friday, Sat + Sunday. I'm trying to cut back down to only twice a week and I actually enjoyed making this meal. I think it helps knowing that I didn't have to go into the office tomorrow. Yay for weekends!
How often do you guys go out?
Have a great weekend!!!
ADios :)