After waking from the sugar-induced coma known as the month of December/the Holidays, I thought about maybe doing the Insanity 60 day challenge in 2012.

"Let's do this Shaun T!"

Then I thought, "I don't think my lower back is ready for it. Sorry Shaun T. I know you're as bummed as I am."
Then I had an amazing idea, why not do your own challenge. Brilliant, just brilliant ;)
So I looked for some online tools, but then decided to keep it simple and just schedule it on my Google Calendar with some help from my Android friends at Producteev.
Without further adieu, I present my January 2012 challenge.
Yes, I'm trying to loose some weight - I've had these 5 extra pounds FOREVER + a day. To be honest, I'm a little scared and part of me feels they will never come off - no matter what I try.
So I'm just going to give it my best, try to meet this challenge and just see how it goes. Do you guys ever have that feeling of doubt? How do you deal with it? Any tips?
Two workout days done, 23 or so to go! The real test, as always, will start tonight as I must FORCE myself to go to sleep and then Thursday. I never seem to workout during the week past Thursday!
I'm also doing 3 No-Added-Sugar days a week, just to remind myself to be more conscious about what I consume.
In addition to my Challenge, here are some of my goals for 2012:
I'm planning on printing these out and posting them at home and at work. I need constant reminders, my mind has turned to mush!
Plus, I talked to RC about doing the following: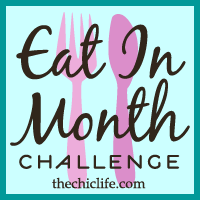 We try to do something similar, to limit eating out to once a week. Most of the times that turns into 2 + a breakfast. Not to mention our coffee runs, which can quickly add up.
RC said, let's give it a go. Here's how we customized it:
No eating out except once a week, and we must use some sort of groupon; otherwise, it's a no go.
Maybe planning a trip to Ruidoso, if so take at least one meal with us to go.
No coffee runs, :(
How often do you eat out?
What are your fitness goals this year?
ADios :)